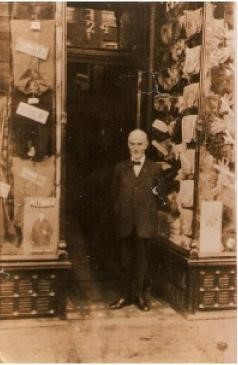 Michael McSharry outside the store in 1890
John Kennedy and Michael McSharry both worked together in Arnotts and then set up Kennedy & McSharrry in 1890. Michael Junior and Brendan were the second generation who joined in the early 1920's. Of the original Kennedy & McSharry founders, McSharry was grandfather to current owners Tony and Neil.
The shop in 1890, was originally located in Westmoreland Street. The firm subsequently bought a premises in 3/4 D'olier street and broke through the two shops so you could then enter the shop from either Westmoreland or D'olier street.
When John Kennedy eventually retired, and as he didn't marry, they came to an arrangement in the 1920s that the McSharry family would continue the business but keep the name. The shop quickly gained a reputation for its attention to detail and quality in the early 1900s and attracted prominent customers like Michael Collins, British Army officers and later Presidents of Ireland.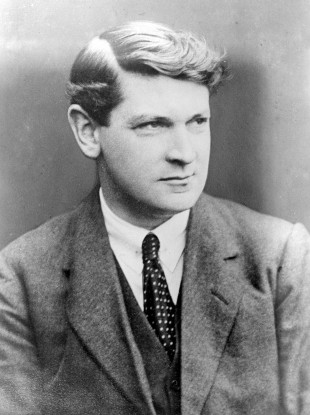 Former customer, Michael Collins
The shop has also been honoured to serve many dignitaries from both the political and Diplomatic core such as Ambassadors Dan Rooney and Jean Kennedy Smith.
In an Irish context, clients include former Taoiseach Jack Lynch, Garret Fitzgerald and Liam Cosgrave as well as the 2nd President of Ireland, Sean T. O' Kelly.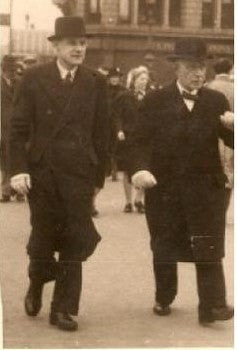 Michael & Brendan McSharry 1890 O'Connell Street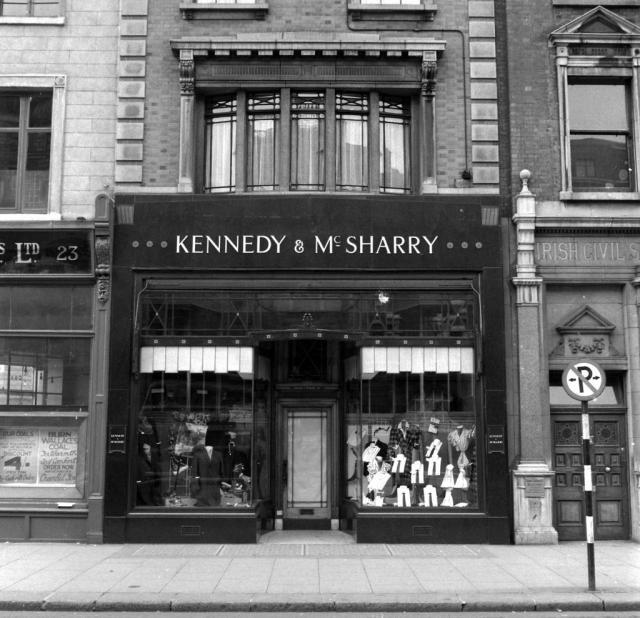 May 1929 – Crampton builders revamp the shopThe shop was originally located in D'Olier Street and was extensively renovated by Crampton builders in 1929.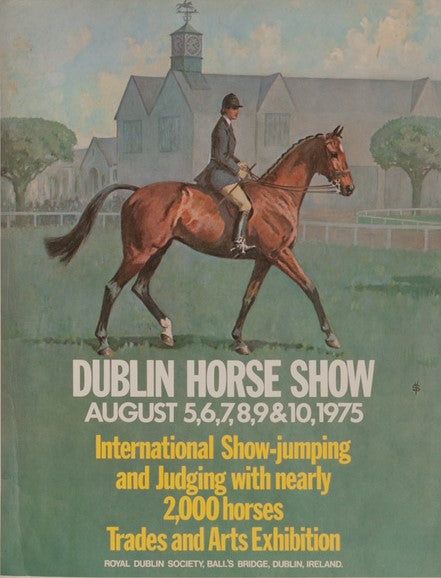 For Many years now, Kennedy & McSharry have a stand 
at the RDS for the annual Horse Show in August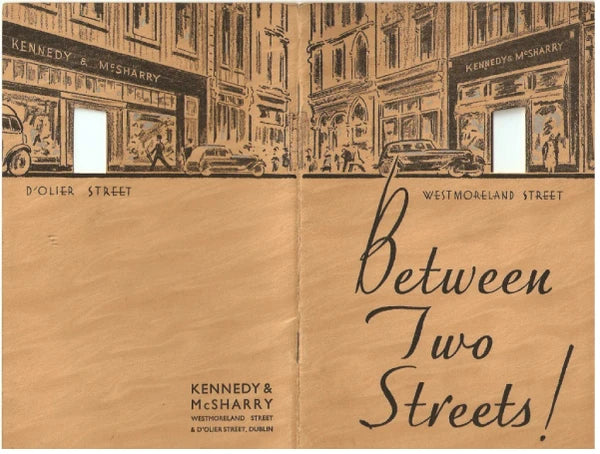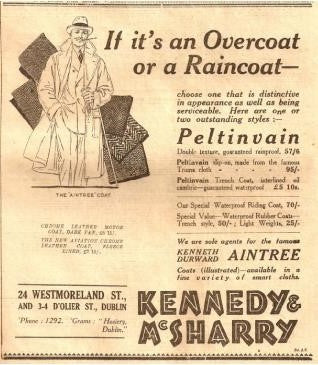 Kennedy & Mc Sharry catalogue
Connection with Irish Sport
Kennedy & McSharry have a long association with Irish Rugby over many years together with different manufacturers. The shop stocks a selection of rugby ties including IRFU, Leinster and Munster. Also, many horse racing and show jumping enthusiasts have been suitably attired by Kennedy & McSharry. The firm annually take stands at the Punchestown racing festival and RDS horse show.
 In 2012, Tony and Neil opened the Powerscourt Townhouse Centre shop, concentrating on the firms long established reputation in the hat business together with quality accessories such as silk bow ties, Cravats, Scarfs etc.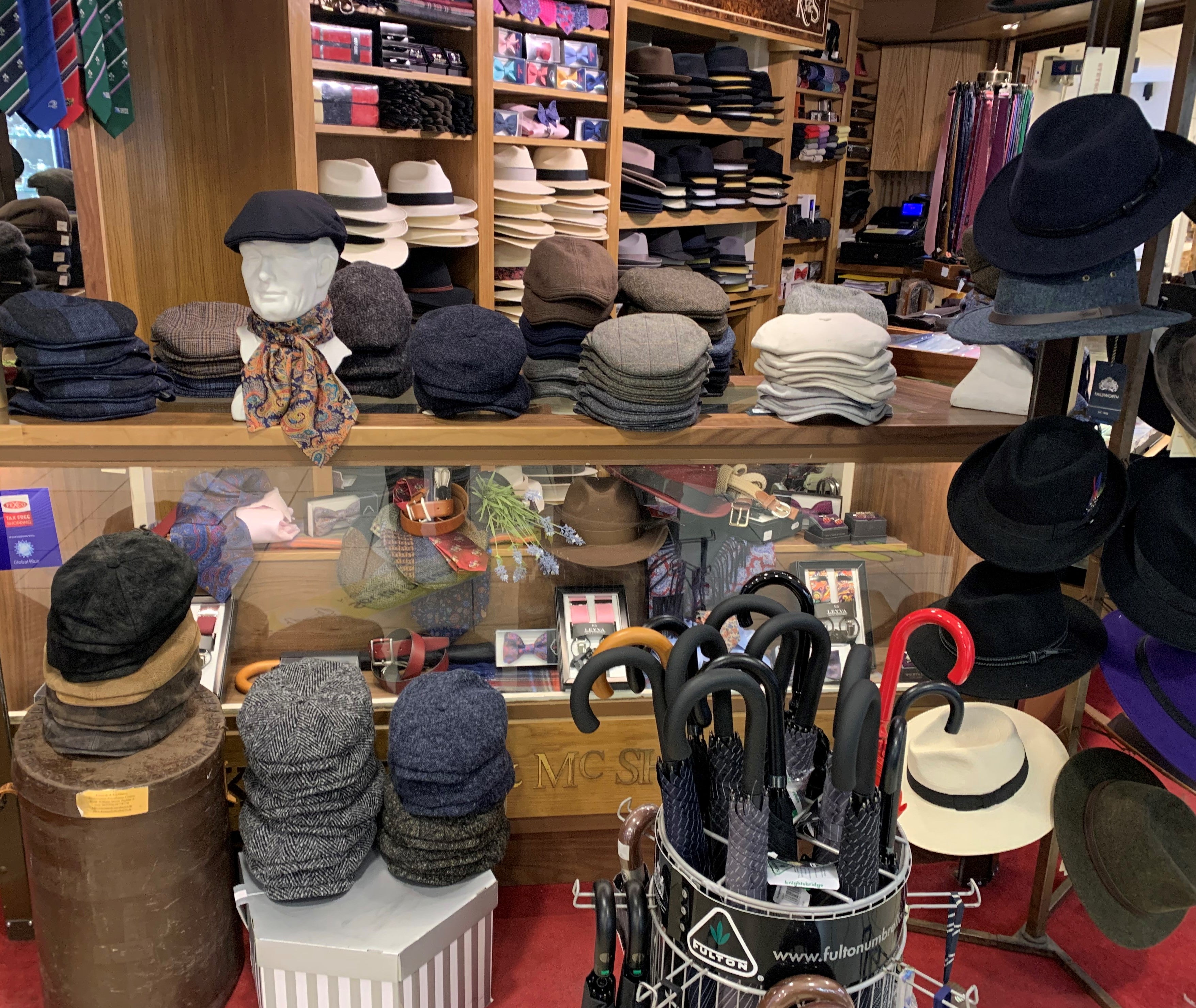 The bustling Powerscourt Town House Shop today.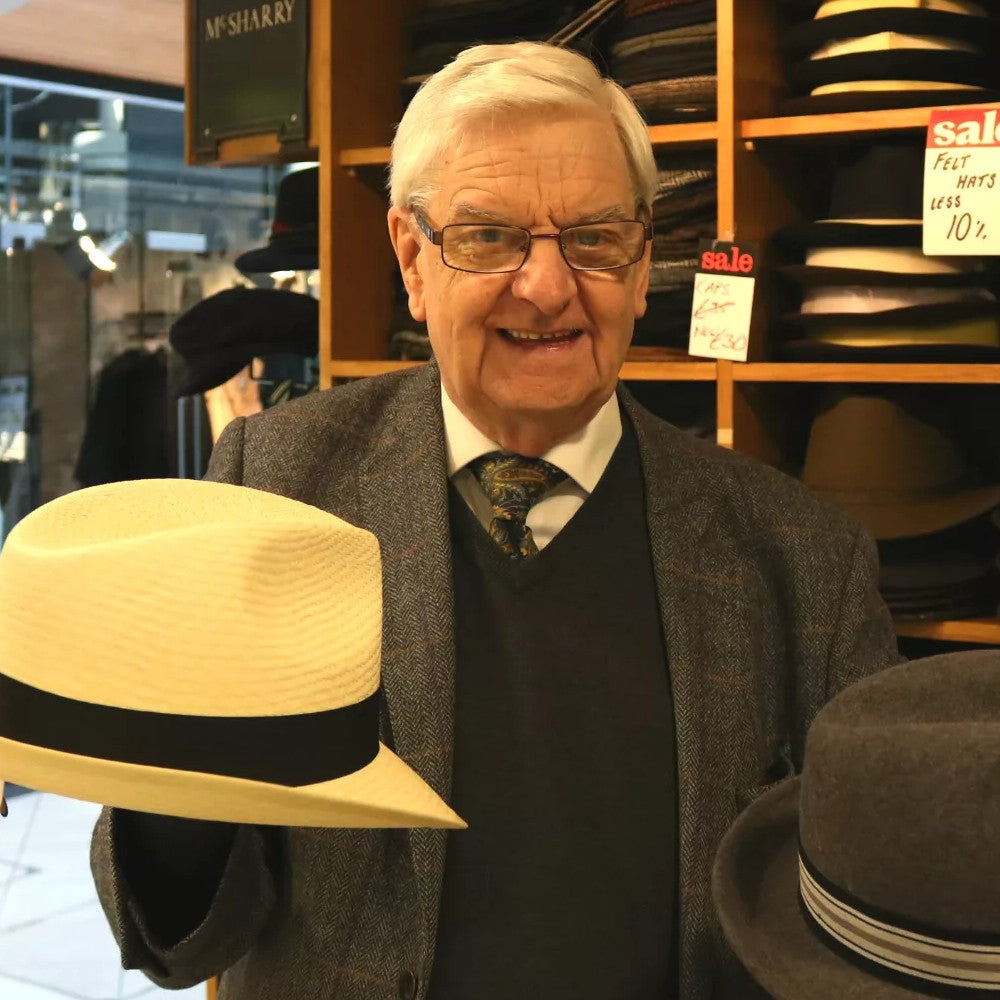 Tony Mc Sharry, grandson of Founder Michael, started working in the old Brown Thomas in the 1960s before going to London for a short time, and always loved the hat business and accessories. Kennedy & McSharry has been going for a long time, though recently moved to Powerscourt town centre.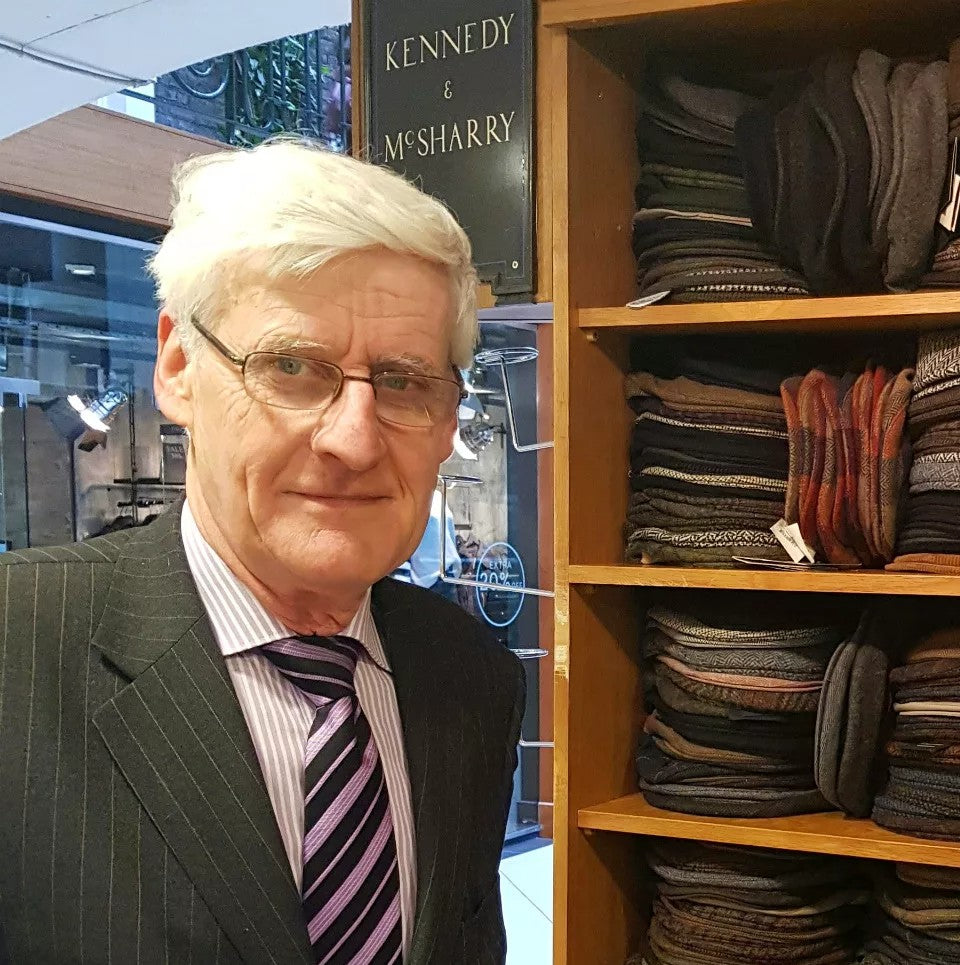 Neil Mc Sharry, also a grandson of Founder Neil joined the business in the mid 1970's having been in the business world since the early 1970's with Companies such as AC Nielsen. While initially he joined to look after the accounts, with retail in the blood he was soon involved in all aspects of the business.
Powered by AZEXO Shopify page builder